PREVENT PROTECT
CORRECT
ADVANCED SKINCARE BACKED BY SCIENCE
To maintain and improve skin health, an effective skincare regimen must contain three fundamental elements: Prevention, Protection, and Correction. Designed to prevent signs of future damage, protect healthy skin, and correct the appearance of previous damage, SkinCeuticals is committed to advanced skincare products that are backed by science.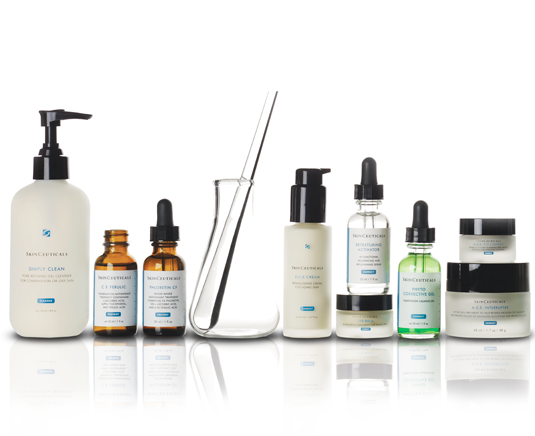 Items 49-51 of 51
Page
You're currently reading page

5
Dual-action chemical and mechanical exfoliating cream effectively purifies while removing surface dead skin cells to refine texture, brighten skin, and clear acne blemishes.

Restorative mask to help soothe skin.

A broad spectrum, oil-free sunscreen for face and body that provides high UV protection while moisturizing skin in a weightless lotion.
Items 49-51 of 51
Page
You're currently reading page

5