Correct
Advanced Skincare to Improve Specific Skin Concerns
SkinCeuticals CORRECT products combine anti-aging, clarifying, moisturizing, and exfoliating ingredients to address a wide array of skin concerns including the appearance of wrinkles, discoloration, blemishes, and more. When used regularly, these targeted products help restore a healthier and more youthful appearance.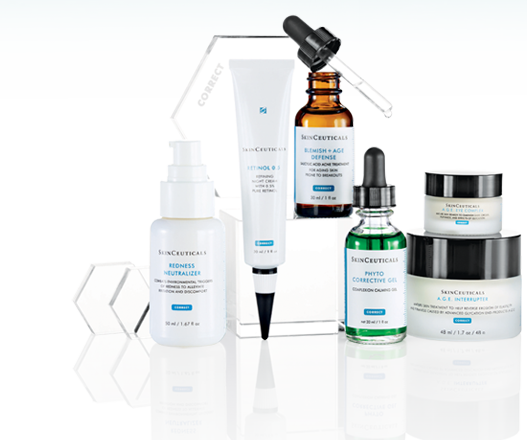 Best selling LHA Cleanser and Blemish + Age Defense are clinically proven to fight acne. Now featured together in a limited edition set with Phyto Corrective Gel to calm and hydrate the skin. Valued at $220 save 11%.

Combats environmental triggers to alleviate skin blotchiness and discomfort.